Mr.S.Arputharaj, Advocate born on 26th July 1925, was an erudite scholar, an eminent lawyer, a brilliant orator, a social worker and the Founder of Five Matriculation Higher Secondary Schools in the Metropolitan City Of Chennai.
He was the President of the Advocates' Association. As a Councillor of the Corporation of Madras, He rendered Yeoman service for the welfare of the public. He was the Secretary of the Madras District Congress Committee and a close associate of our great leader Thiru. K. Kamarajar. He was also the Treasurer of Gurukul Lutheran Theological College.
He had been to the United States as an exchange Scholar and delivered brilliant and Scintillating lectures. He was the guest of Martin Luther King Senior and William Rein Quist former Chief Justice of the United States of America.
Despite his failing health, He strove relentlessly with great zeal and dedicated devotion unto the last for the welfare of many. He was an admirable person with a heart of gold who was loved and admired by all who knew him.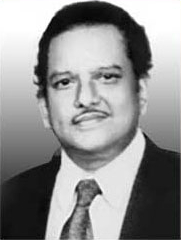 (Late) Mr. S. ARPUTHARAJ, B.A.,B.L.,
Mrs. Grace Arputharaj, was the Founder Principal of Morning Star & Arputharaj Group of Schools. She was a very talented person who had composed a lot of poems. She has edited several English Readers. She has also written books for Kindergarten children also.
She was very good at Craft work, Shell work, Fabric Painting, Artificial Flower Making, Machine Embroidery etc., She has trained children for various dances for the Annual Day.
She was also a very pious lady. She evinced keen interest in school activities. She was active, dignified and beautiful till the very end.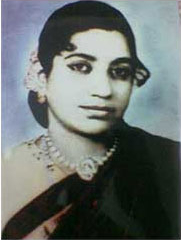 (Late) Mrs. GRACE ARPUTHARAJ, M.A.,B.T.,